Like I mentioned in my one year anniversary post, I've been working on a Mac client for Pod Wrangler. I created it because I was frustrated with the lack of keyboard play/pause controls when listening within the web interface. I wanted a simple app that would let me seamlessly switch from listening on my iPhone to my Mac (without fussing with AirPlay).
The app is by no means finished but it is solidly useable and I've been using it myself for a while now. The nice thing about working outside of the App Store is that I can put it out before it is finished and start collecting feedback.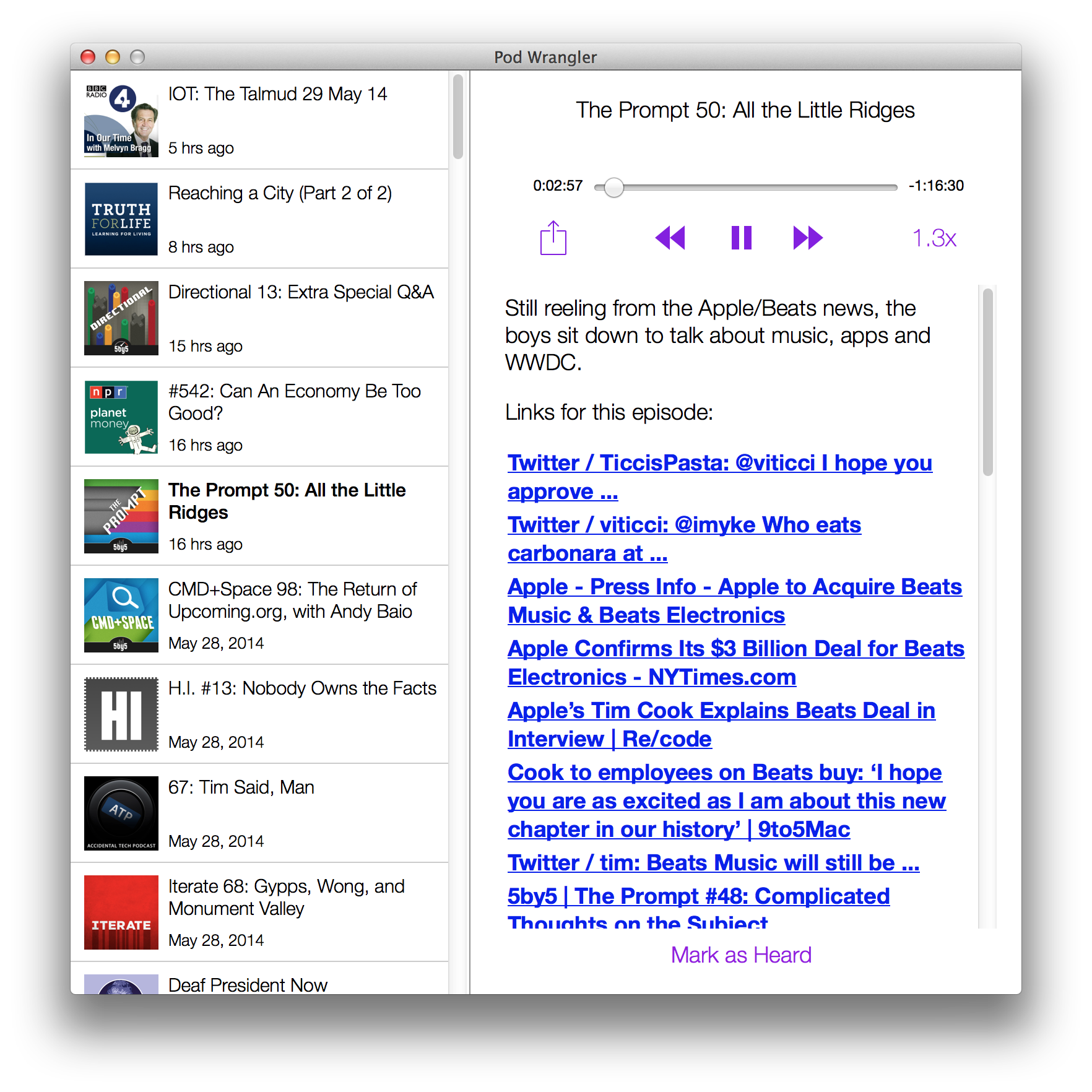 The app has a few current limitations in version 0.4:
It is streaming-only.
You can only play your Unheard list.
Fast Mode isn't customizable, it is 1x or 1.3x.
The app doesn't let you manage your subscriptions (this still needs to be done in the iOS app).
The icon and visual style are not finalized.
Your feedback is appreciated about how the app works for your workflow and what features you'd like to see it include.
Enjoy.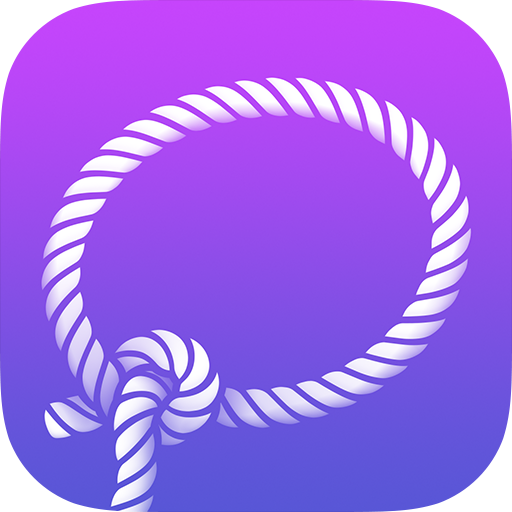 Download