Following hot on the heels of the recent Pod Wrangler 1.1 update I have some fun news about a feature that is coming to the Feed Wrangler website. Pod Wrangler is an iOS app designed mostly around listening to your favorite podcasts while you are away from your computer. Whether that be during your commute, while out for a run or doing chores around the house. This is great right up until you hit a Driveway Moment—when you are finished with what you are doing but can't wait to finish your current show.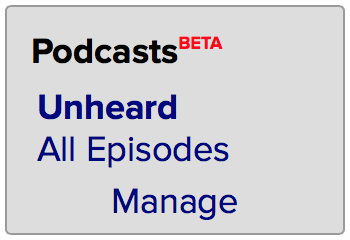 Today I'm rolling out a beta version of website integration for Pod Wrangler right on feedwrangler.net. You can now listen to your podcasts from within any modern browser. Playback position is synced up with Pod Wrangler so you shouldn't need to fuss with finding your place. This works great for finishing off that episode you were listening to on your drive into work or in a context when you just can't use your iPhone.
Along with playback adding integration to the website also allows for a place for me to add some subscription management features. You can now re-name subscriptions, export an OPML file of your feeds and do mass unsubscribing from the manage area. At this point the beta you cannot subscribe to new shows. This is coming soon as part of a more complete online directory.
I'm calling this a beta because, while it is functional and useful, I'm not 100% certain about the features it will ultimately include. I'd love your feedback about how you'd use something like this and to help me round off the rough edges.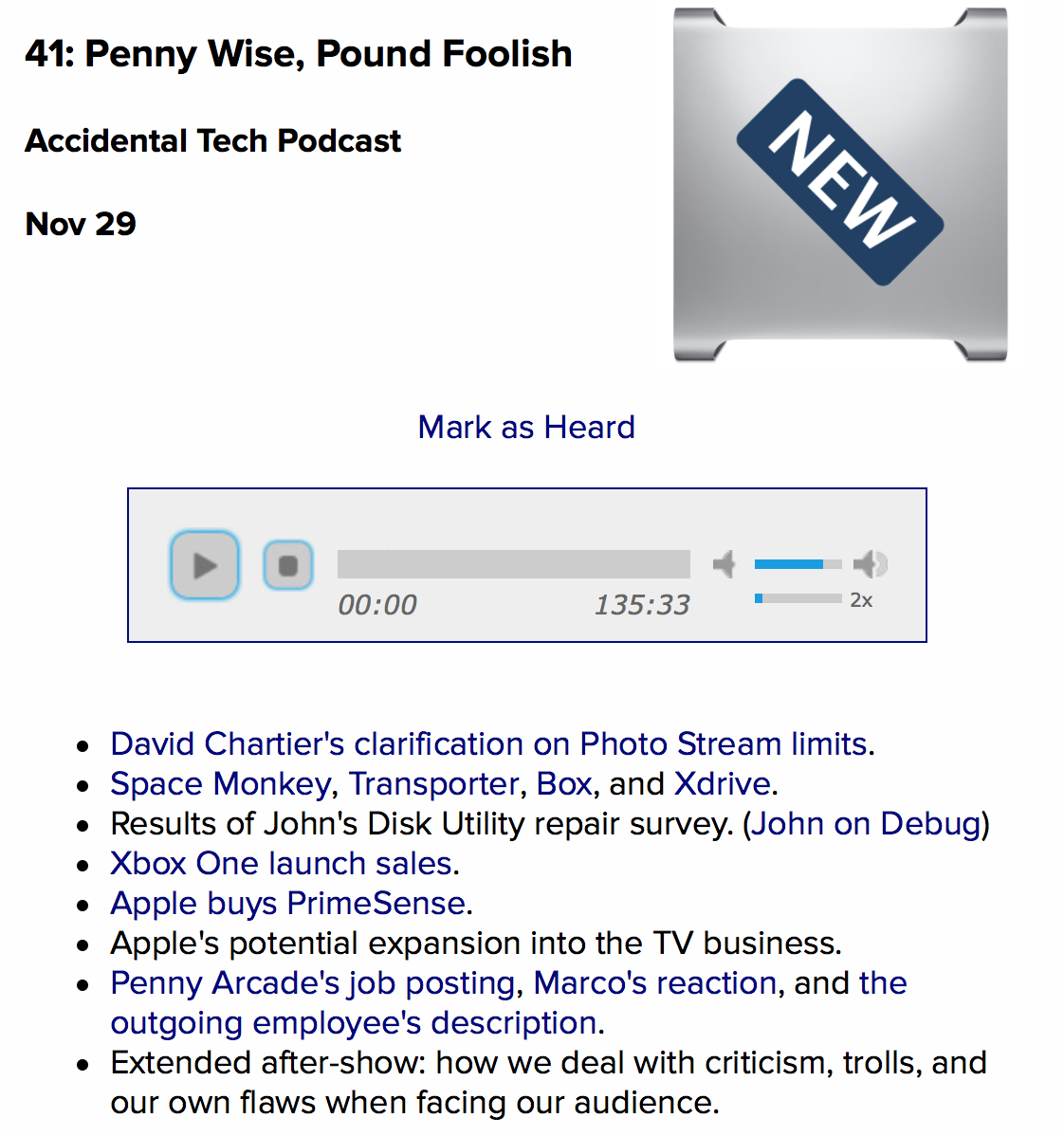 Known Issues:
I'm aware of the bug in Pod Wrangler that the sort order of renamed feeds doesn't update
Pod Wrangler only updates its sync position any time the app is opened or when a pull to refresh is performed.

This is tested and working on the latest versions Chrome and Safari. Your mileage will vary using older browsers.
During the beta only full Feed Wrangler members will have access to the online version. I'm still working out how/whether I'll give access to Pod Wrangler users who have purchased in the in-app upgrade but aren't full members.
If you see anything else please email me and I'll take a look.