I just added the ability to rename feed subscriptions within Feed Wrangler. This has been the most requested feature for some time and if I'm honest it is a little embarrassing that it took this long to get implemented. You can change the name of feed in the Manage Feeds are of the website. This will be coming soon to the API and iOS Client as well.
To rename a feed:
Open the Manage Feeds section of the website.
Find the site you'd like to rename.
Tap on the Site's name.
Rename and Save.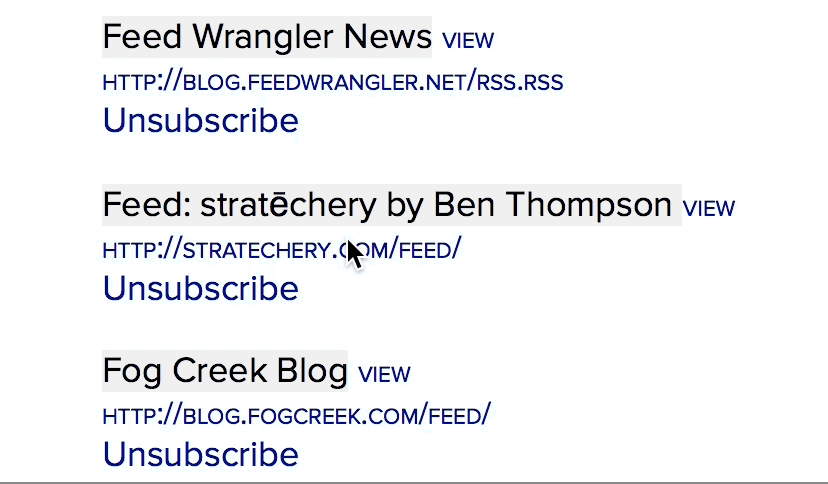 The changed name should appear on the website immediately and in any client after a full refresh.